Single Shotgun New Orleans House Wall Hanging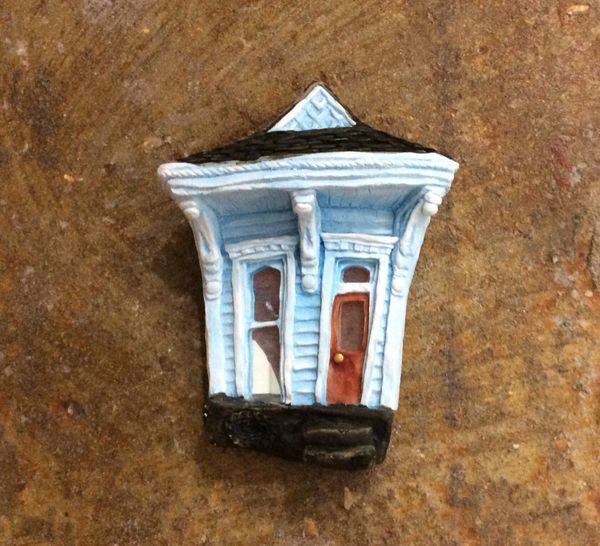 Single Shotgun New Orleans House Wall Hanging
These local hand-crafted pieces of New Orleans art by Tamar Taylor are modeled after iconic symbols of New Orleans culture and architecture.
Each piece is individually poured in unique molds, and then hand painted, so that each piece is one of a kind. However, because of this, each item has subtle differences, and the images are not always an exact representation of the product. Please specify color preference (blue, green, yellow, etc.) We will come as close to your house color preference as possible, but will not guarantee door color, or anything else. This product is not returnable or exchangeable for another piece.
All the pieces are cast plaster, painted in high quality acrylic and embedded with a sturdy hook for easy hanging.

Single is approximately 3x5 inches
Featured Products