Putumayo's New Orleans Playground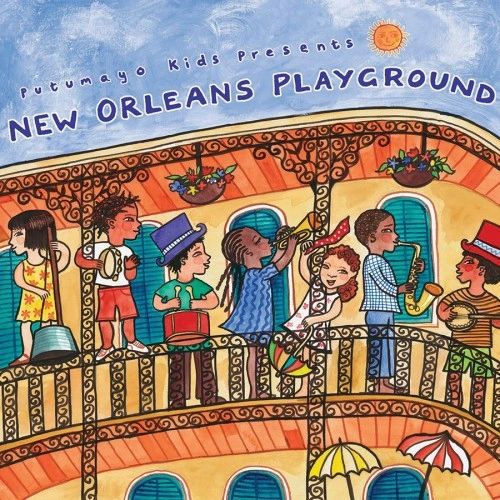 Putumayo's New Orleans Playground
New Orleans is one of the world's great cultural crossroads, and children who grow up there are literally steeped in the music of the city. With its frequent parades, festivals and non-stop music-making, the sounds of the Crescent City can be heard in every nook and cranny. Now, kids everywhere can enjoy the mood-lifting music of the Big Easy with the release of New Orleans Playground from Putumayo Kids. Let the good times roll!

Track List:
1. Clifton Chenier - "Choo Choo Ch'Boogie"
2. The Meters - "They All Ask'd For You"
3. Kermit Ruffins - "Breakfast, Lunch, & Dinner"
4. Charmaine Neville - "Second Line"
5. Buckwheat Zydeco - "Skip to My Blues"
6. Lee Dorsey - "Ya Ya"
7. Chris Kenner - "I Like It Like That"
8. Fats Domino - "Whole Lotta Lovin'"
9. Clarence "Frogman" Henry - "Ain't Got No Home"
10. Dr. John - "Row Row Your Boat"
11. Hack Bartholomew - "When The Saints Go Marchin' In"
Featured Products