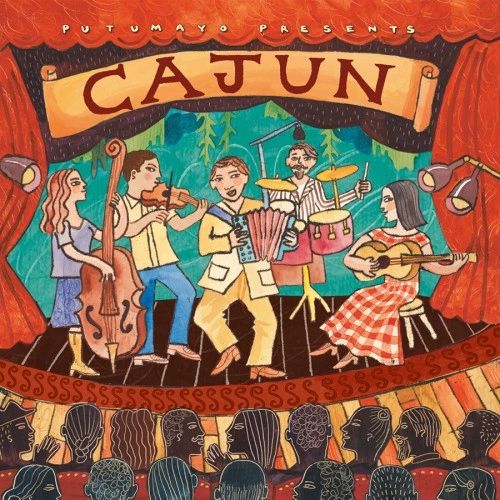 Putumayo's Cajun CD
Putumayo journeys to southwest Louisiana for this joyous collection of Franco-American party music. Cajun features many of the greatest names in contemporary Cajun music as well as emerging stars.

Track List:
1. Filé - "Pont de Vue"
2. Rodney Crowell - "Les Blues de Bosco"
3. Jo-El Sonnier - "Rockin' at the Mardi Gras"
4. Pott Folse - "Hey La Bas"
5. Cedric Watson - "Baby Please Don't Go"
6. Red Stick Ramblers - "Made in the Shade"
7. Hadley J. Castille - "Beau Geste"
8. David Doucet - "Balfa Waltz"
9. Bruce Daigrepont - "Acadie à la Louisiane"
10. Pine Leaf Boys - "Chère Chérie"
Featured Products