Putumayo's Louisiana Gumbo CD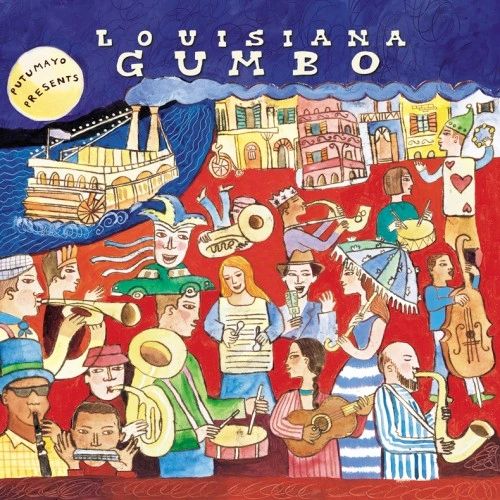 Putumayo's Louisiana Gumbo CD
Marshes and bayous mark the landscape in the Mississippi Delta. This humid, fecund setting has acted like a cultural petri dish, as African, Caribbean, French, and Spanish have fused and transformed into one of the most culturally rich and unique regions of the United States. Louisiana Gumbo focuses on the soul, R&B and blues that has served as a foundation for much of America's popular music today. This collection is called Louisiana Gumbo because this Creole stew is a perfect metaphor for the blend of musical elements found in the music of Louisiana.

Track List:
1. Charles Sheffield - "It's Your Voodoo Working"
2. Carol Fran and Clarence Hollimon - "Door Poppin'"
3. James Booker - "African Gumbo"
4. Clifton Chenier - "Ti Na Na"
5. Johnny Adams - "It Ain't the Same Thing"
6. Lynn August - "Lead Me On"
7. The Neville Brothers - "Voodoo"
8. Eddie Bo - "Piano Roll"
9. Rockin' Dopsie, Jr. and the Zydeco Twisters - "I'm Coming Home"
10. Rockie Charles - "Festis Believe in Justice"
11. Percy Mayfield - "Louisiana"
12. Snooks Eaglin - "Nine Pound Steel"
Featured Products