Louisiana Girls Swaddle Blankets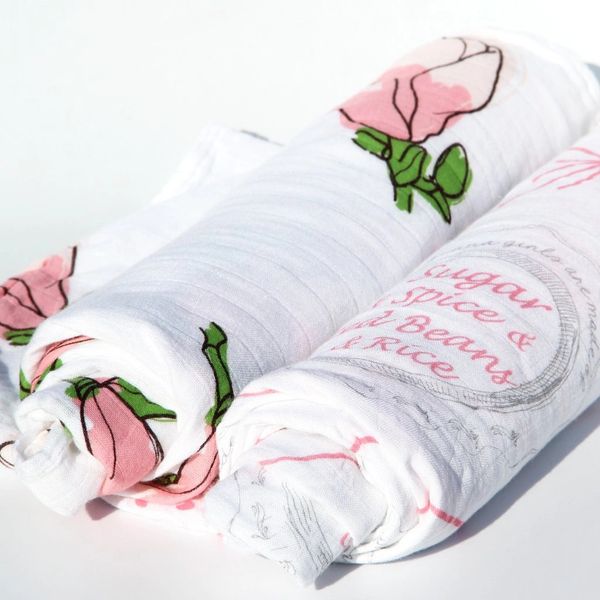 Louisiana Girls Swaddle Blankets
Pink Magnolias and Sugar and Spice and Red Beans and Rice! So soft swaddle blankets! Boxed set of 2 blankets.
2 Swaddles Included: Red Beans and Pink Magnolia
47" x 47"
Extra Soft Muslin Fabric Comprised of 70% Bamboo Rayon and 30% Cotton
Machine Washable
Breathable Fabric to Help Prevent Overheating
Multiple uses including: swaddling, nursing cover, receiving blanket, etc.
Featured Products