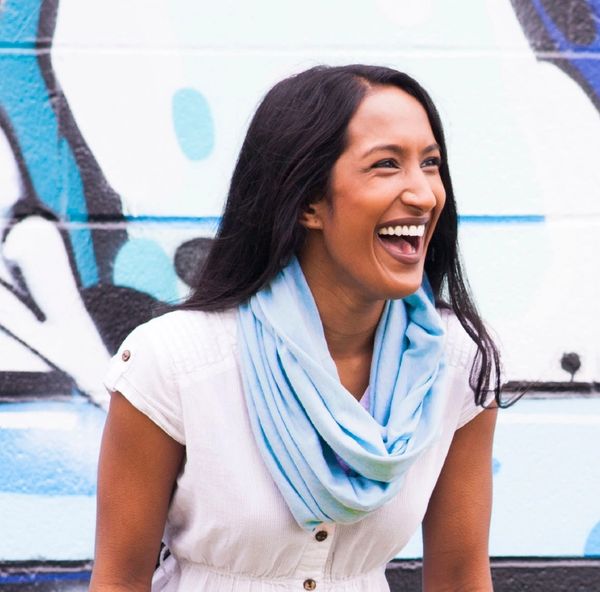 Infinity Journey Scarf
Stash some money and a key in your Journey Scarf. Ride your bike, walk in the woods, have that adventure knowing the built-in Insect Shield® bug repellent will keep mosquitoes and ticks off your neck. Look good and feel good in a soft, light polyester/cotton blend made from Earthspun® single-source recycled fabrics. Beer Bottle Brown®, Soda Pop Green®, Food Tray Black® (more of a charcoal gray), Water Bottle Blue®, Clear Bottle White® (more of a cream), and Rethink Pink® (made from recycled ketchup bottles). Can also be used as a head covering and as a shawl! The future of sustainable textiles is here and it looks and functions beautifully. Infiniti scarf has a hidden zipper pocket big enough for a smart phone. Made in the USA.

We are super excited to be carrying this Journey Scarf!
Featured Products