Glitter Transfer Workshop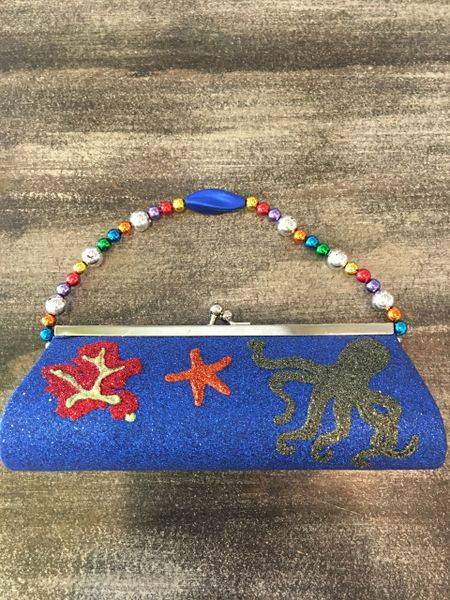 Glitter Transfer Workshop
Are you part of a Mardi Gras Krewe? Join us for 2 hours of glittery fun and learn how to make glitter transfers for your NYX purses, Muses shoes or any other throw.
Each class will be 2 hours long and in our class you'll learn:
-how to make transfers from start to finish,
-the best products to use,
-how to make handles from recycled beads, and
-what not to do (mistakes we've made).
We will provide all the materials.
If there's an image you would like to make a transfer for your item, feel free to bring it! Otherwise, we will have a selection of transfers for you to choose from.
You will leave the class with a finished purse and a transfer that you have started in class.
Class size is limited to 10-12 people per session.
Tuesday, May 7 from 6-8pm
Tuesday, May 14 from 6-8pm
Saturday, June 8, from 11am - 1pm
Cost is $50 per person per class.
We'll have light refreshments (wine).
Classes will be held at our store, Alice and Amelia (and Bywater Clothing) at 4432 Magazine Street.
You'll have fun and you will leave excited and ready to take on Mardi Gras 2020!
Featured Products