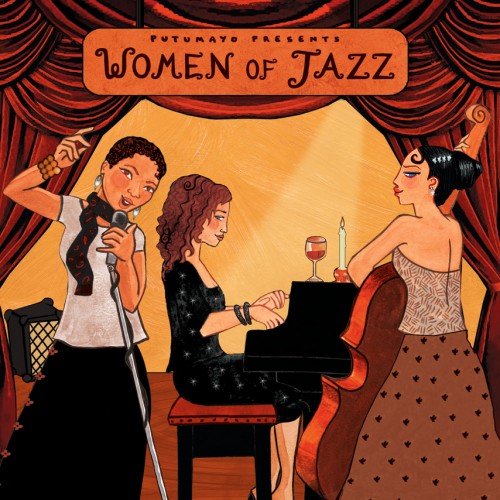 Putumayo's Women of Jazz
Women of Jazz showcases the originality and artistry of 10 exceptional female vocalists from North America. This collection offers extraordinary artists from several eras – legends who have inspired today's generation, stars of the contemporary jazz world and young women just now starting to make their mark on jazz history. Women of Jazz captures the depth and diversity of the female jazz experience. Women of Jazz includes original songs alongside classic 1920s ballads and Broadway show tunes. A true reflection of the creativity of today's female jazz artists, their songs often combine jazz with unexpected influences such as rhythm and blues and country ballads.

Track List:
1. Melody Gardot - "Goodnite"
2. Madeleine Peyroux - "Dance Me to the End of Love"
3. Cassandra Wilson - "Lover Come Back to Me"
4. Sophie Milman - "Lonely in New York"
5. Hope Waits - "I'll Be Satisfied"

6. Katie Paradise - "Mean to Me"
7. Jennifer Hartswick - "Lover Man"
8. Stacey Kent - "Shall We Dance?"
9. Della Griffin - "It Could Happen to You"
10. Etta James - "Since I Fell for You"
Featured Products