Putumayo's New Orleans CD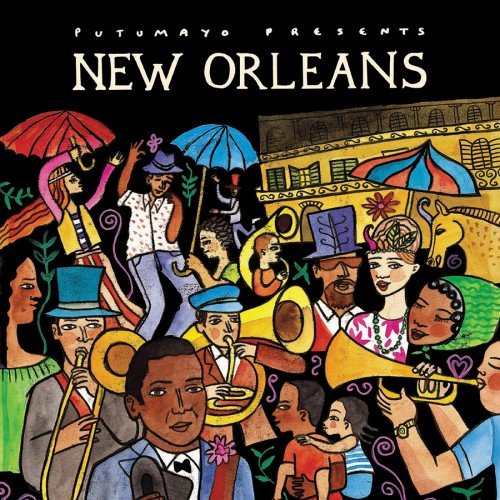 Putumayo's New Orleans CD
The musical traditions that New Orleans has nurtured are legendary, but music is not just the stuff of legend there. In the city's streets, it is a vibrant, ever-evolving art form. New artists regularly learn from their predecessors, and inject those lessons with fresh energy and ideas. For New Orleans, Putumayo founder Dan Storper researched traditional jazz and blues in forms both old and new after becoming a part time resident of New Orleans in 2003. The collection includes legends Louis Armstrong, Louis Prima, Doc Cheatham, Dr. John and The Preservation Hall Hot 4 with Duke Dejan alongside local favorites Nicholas Payton, Kermit Ruffins, Deacon John, Dr. Michael White, Topsy Chapman, Kevin Clark and Gregg Stafford.

Track List:
1. Kermit Ruffins - "Drop Me Off in New Orleans"
2. Doc Cheatham & Nicholas Payton - "I Gotta Right to Sing the Blues"
3. Louis Prima - "Basin Street Blues"
4. Preservation Hall Hot 4 with Duke Dejan - "Wrap Your Troubles in Dreams"

5. Topsy Chapman & The Pros - "Baby Won't You Please Come Home"
6. Kevin Clark & The Jazz Revelation - "The Devil Done Got Me Blues"
7. Louis Armstrong - "Tin Roof Blues"
8. Dr. John - "Basin Street Blues"
9. Dr. Michael White - "Give It Up (Gypsy Second Line)
10. Deacon John - "Going Back to New Orleans"
11. Gregg Stafford & Dr. Michael White - "Bye & Bye/Saints"
Featured Products