Putumayo's Mississippi Blues CD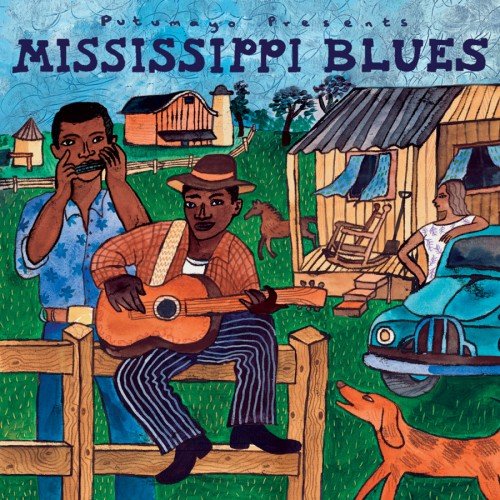 Putumayo's Mississippi Blues CD
The blues was born on the fertile soil that lines the banks of the mighty Mississippi River. Mississippi Blues includes artists who were born and raised near the river, many of whom left when they were adults to establish careers and new styles in Chicago, St. Louis, New York and other cities. Whether they stayed in the region or moved away, all of the artists onMississippi Blues maintained a close connection to their rural blues traditions.

Track List:
1. Luther Allison - "Part Time Love"
2. Junior Wells - "Come On in This House"
3. Arthur "Big Boy" Crudup - "Mean Ol' Frisco"

4. Artie White - "The More You Lie to Me"
5. Ike & Tina Turner - "3 O'Clock in the Morning Blues"
6. Bobby "Blue" Bland - "St. James Infirmary"
7. Mississippi John Hurt - "Make Me a Pallet on Your Floor"

8. Chris Thomas King - "Come On in My Kitchen"
9. John Lee Hooker - "Baby Don't Do Me Wrong"
10. Memphis Minnie - "I Got to Make a Change Blues"
11. Memphis Slim - "Stewball"
Featured Products